---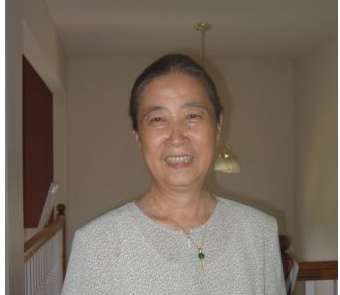 Zhaohui Wang was born on September 17, 1945 in Chongqing, China. In 1964, she graduated from Beijing Institute of Mining and Technology, now the China University of Mining and Technology. She then went to work for Huai-Nan Coal Mining Industry Group in Anhui, China, where she met her husband, Hesheng Yuan.
In late 1970s, Zhaohui Wang returned to Beijing to be an Engineer in the Production Management Division of The Ministry of Coal Mining Industry of the People's Republic of China (PRC), where she was promoted to Senior Engineer and retired in 2004.
Zhaohui Wang is survived by her younger son, Xiaowei Yuan, and her husband, Mr. Hesheng Yuan.